So, you've found a little waif at a thrift store or on eBay and she needs some TLC. Or maybe it's the Samantha you've had since you were nine who is now well-loved. One of the great things about vinyl play dolls, and one of the things that helps them keep their value, is that there's almost no part of them that can't be fixed.

But be careful, restoring dolls can be addicting! You may start out doing it as a thrifty way of obtaining the doll of your dreams but the next thing you know, you're looking for fixer-uppers on eBay because it's fun! (Like my poor, well-loved Molly below who was an impulse "Buy It Now" for $19.99.) Or, you may want to make a little extra money and you know that a doll who has been restored is going to sell for more than a doll who needs a lot of work. (But caution, restoring a doll can make you fall in love with her and not be willing to part with her.) Or maybe you fix them up for charity and give them away with a hand-made wardrobe at holiday time.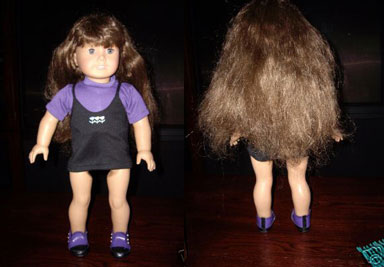 Whatever your motivation, this wizard will guide you through the steps of restoring a doll so that she can be "The Best That She Can Be". I've learned these techniques through trial and error while restoring my own dolls or from my friends on the web. Some of the articles have been written or co-authored by those friends. In the other articles, I've tried to acknowledge the source of the information when I remember it. Being an amateur, I can't promise perfect results from following these recommendations, so start with simple things or dolls who are less valuable and work up to the more complicated things. Nothing in here is very tricky though, I promise.
If this is the first time you have run the Doll Restoration Wizard, you should review the information on the Doll Anatomy 101 pages. You'll also want to scan through the articles quickly before you begin with your doll's issues in mind. This is because there is no one order to do these steps in that makes perfect sense for every doll. For instance, if you have a doll with stains on her cloth body and she also needs to be re-strung, it would make sense to deal with both these problems at the same time since the fix involves taking the doll's head off. If you've run the Wizard before and you're comfortable with the steps, you can use the Flowchart as a quick, visual way of going through the process quickly.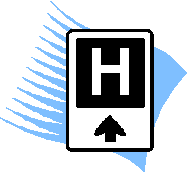 Before you go on, be aware that there is one thing this wizard doesn't cover yet: fixing or replacing eyes. I know that several collectors are doing this, and you can ask on the message boards for assistance or check out an article at the PrillyCharmin website. But for now I'd recommend sending your doll to a doll hospital: see the FAQ page for information on how to find a doll hospital.
Ready? Click Next to go on to the first step.